We Buy Any House in Liverpool
Have you decided that you want to sell your home fast? We Buy Any House Liverpool offers a house buying service for a quick, easy and reliable house sale.
We beat Liverpool property auctions on price 24/7.
Need to know how to sell your house fast? Don't want the hassle of Estate Agents and viewings? Then we are a home buying company you should call. We are one of the leading house buying companies that are Liverpool based offering a quick sale and a very fair price in comparison to Liverpool property auctions.
We offer a fast and efficient service, allowing you to sell your home in a timeframe that best suits you. With over 30 years of property development experience, we have gained a reputation for providing fair offers and outstanding customer service.
We know that there can be a number of reasons for wanting to sell your property quickly, and we will guide you through each step of the selling process. We will provide expert advice at every stage, including the often complex legal side of the whole process. We help you sell your home for a quick cash sale, so you can get on with living your life.
It can take 30 years to build a good reputation but only 5 minutes to ruin it.
To learn about our CEO's background, mindset and a gallery of his previous projects visit Henry Davis Property.
How We Buy Any House Works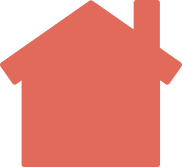 We buy any house but we also buy any land, with or without planning permission! We want to hear from you whether you're looking to sell your house, land or commercial property, including retail, leisure, hotel, offices.
We are Liverpool based property developer at heart and whilst not all, most of the property and land we purchase is derelict or in need of refurbishment.
We developed We Buy Any House Liverpool in order to secure more property for investment and development. Some of our purchases are retained for our own portfolio and some are re-sold.
Refurbishment project with building work required
We will pay market value for a refurbishment project. As a property development business, we understand and have experience of this type of purchase. We often purchase properties through local agents such as Venmore, Sutton Kersh, Move Residential so it makes sense to save time and monay on estate agent's fees by selling your house directly to We Buy Any House Liverpool.
Houses/Commercial Property not requiring any building works
We would expect between 5 to 12% discount depending on the area, you can typically expect to be offered a higher price from us than any Liverpool auction house.
Land
Market value, we will always try to at least match if not exceed existing offers. We have experience in the purchase of land with or without planning permission as we are a property development company at heart.
If you have a family with children and are in a distressed sale position we are unable to purchase your property, instead, we can put you in contact with local Government agencies which may be useful.
The service you receive from a solicitor makes a huge difference to the speed ofthe transaction and the experience generally between the home buyer and seller.
If all goes smoothly and both solicitors work well together then a four week completion time is possible, however, this can vary and some completions take longer.
In general, you can expect a much quicker completion than your local auction house or estate agent. However, a slow-acting, less property experienced solicitor will delay any sale.
If you use an independent solicitor from our panel, We Buy Any House Liverpool will pay your costs, these are well known, long established firms of solicitors based in Liverpool who we have confidence in progressing the transaction quickly.
What's the catch? There isn't one! We offer this because a slow acting, less property experienced solicitor will delay any sale. Our panel solicitors are not connected to us and won't affect the quality of work you receive in any way as the solicitor acts in your sole interests and in according with all the usual rules of the law society. On completion, we'll provide you with the funds, and you pay the solicitor directly. 
To clarify, the solicitor you choose from our panal will be a different firm of solicitors to the solicitors that we use. This removes any conflict of interest and ensures that they are acting solely on your behalf. 
If you prefer to use your own solicitor then that's not an issue. Whoever you choose, your solicitor will need to have full professional indemnity insurance, have a minimum of two partners working at their firm and be a licensed conveyance solicitor with no disciplinary proceedings or any legal action against them.
The service you receive from a solicitor makes a huge difference to the speed of the transaction and the general experience between the buyer and seller